The Start of a New Campus
Room One is a multifaceted social services nonprofit organization located in the heart of Twisp. Room One is a community voice, powerfully advocating for the health and well-being of all people living in the Methow Valley. They play the leading role in bringing valuable social services to those in need on our community. With the fast rise in population in the valley, Room One's services have been in great demand and that has led to a need for an expansion of their facilities. Thus, the Room One Client Services Building.
So, Intrinsic Design began working with Room One's Building Committee in the fall of 2020 to develop a plan for a new campus. Two Client Services Buildings plus an Infants Resource Exchange Building make up the built portion of the campus. Additionally, a landscaped courtyard with privacy spaces will join the buildings together.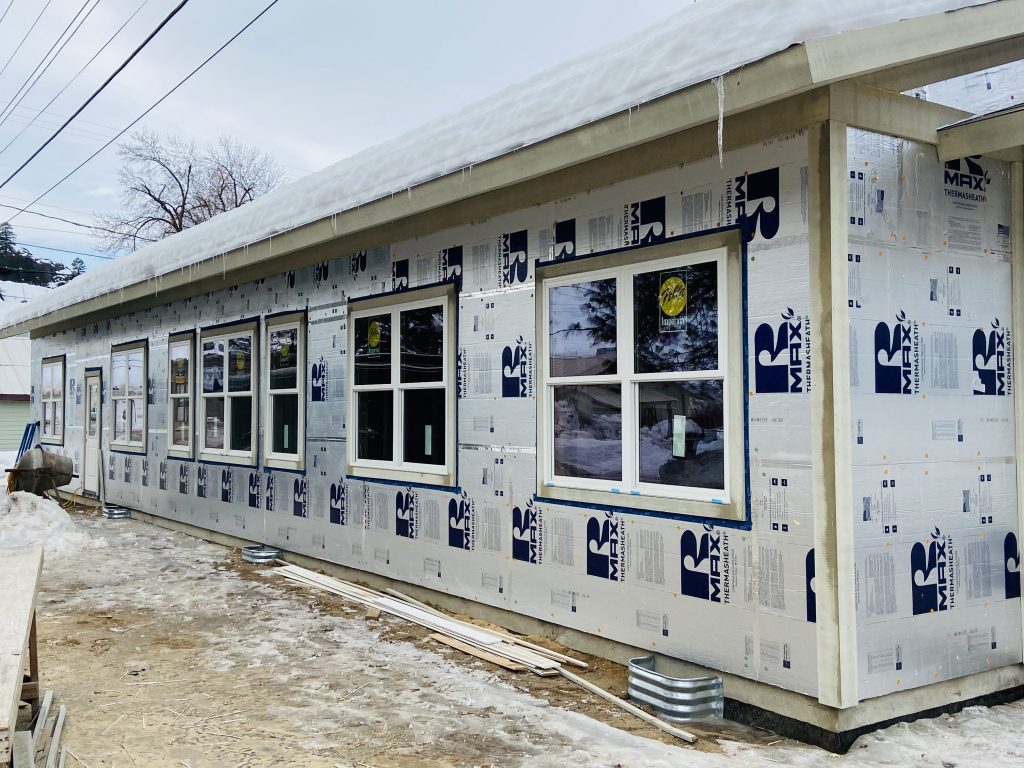 Once completed, the new campus will have ample space for meeting clients, teaching classes, hosting meetings and throwing the occasional celebration for the community. Indoor and outdoor spaces will flow easily through large sliding doors, shady covered porches and beautifully landscaped spaces.
Construction Begins
Blackcap Builders Collective is moving fast through construction as we move out of winter and towards spring of 2023. Excitement to get the second Client Services Building design finished up is starting to grow. Intrinsic Design is excited to sit down with Room One's Building Committee again to set out a plan. More to come soon!
Part of the Neighborhood
Being a part of the existing neighborhood was a driving force behind the design of the exterior of the Room One Client Services Building. The new building sits on the same lot as the existing building on 2nd and Lincoln Streets in Twisp, Wa.. Architectural style, materials, siding colors and roofing have all been selected to be in harmony with the largely residential neighborhood in which it resides. Fitting in and fostering a sense of community was a priority from the beginning.