The Gardner View House sits on a bench above the Methow River and was designed with a nod to traditional valley aesthetics while keeping to the clean lines of a long low modern shed roof form. Thus, posts and beams of dark brown wood and the use of single hung windows reflects the old agricultural tradition in the neighborhood.
The house has passive solar design built in to capture the heat of the low southern sun through the winter months. The big 5′ overhang on the south side blocks the sun during the heat of the summer. During the winter the low angle of the sun sneaks under that overhang and pours warmth into the living space. Deep porches on the West side of the house block the hot afternoon sun.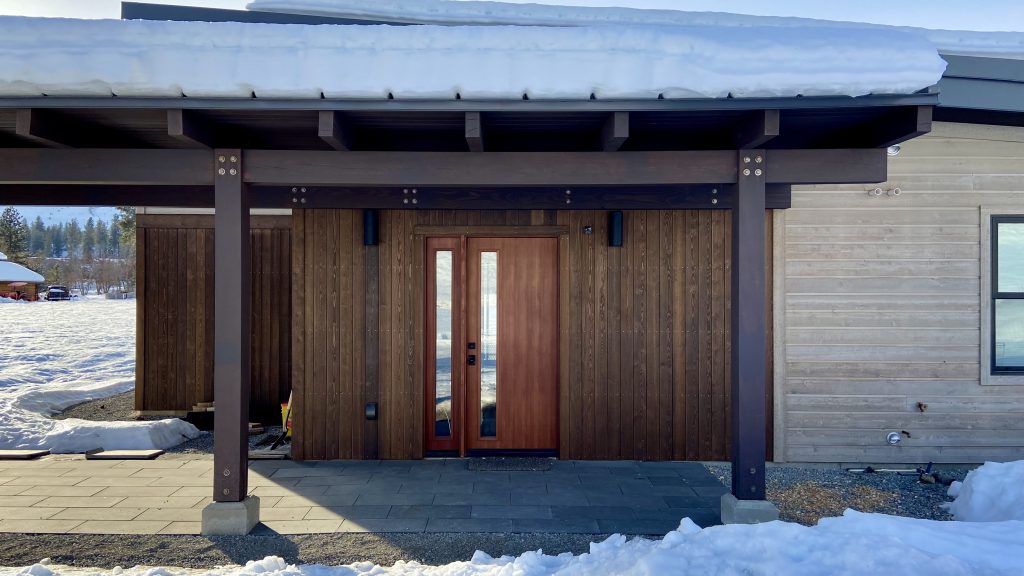 A post and beam breeze way leading from the garage doubles as the front porch entry for the house providing shelter for the entrance and safe passage to the outbuilding. A distinctly mid century modern front door welcomes visitors and leads them into a small foyer and quick access to the mudroom. From the foyer, one can see straight through the house to the magnificent view of Mt Gardner.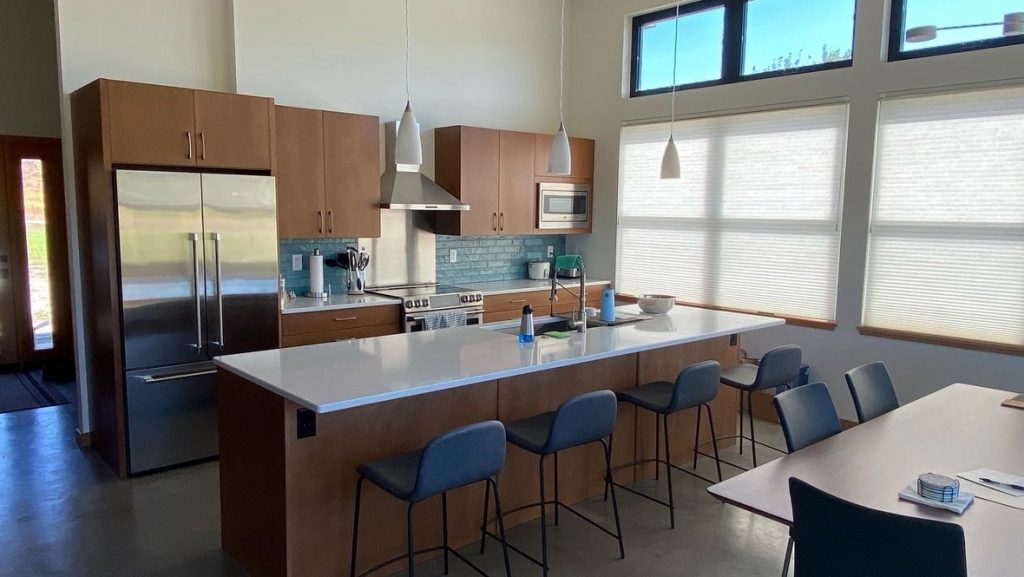 Sunlight bathes the open kitchen through big south facing windows providing winter warmth and a wonderful space to sit. The dining space is surrounded by views to the south and west and is capped by a stylish modern chandelier.
A custom designed two sided gas fire place separates the kitchen from the living space. Book shelves with storage cabinets below line an entire wall of the living space. The richness of the wood adds a warmth to the room that is irreplaceable. Natural light and long views towards the mountains are provided by a bank of west facing windows.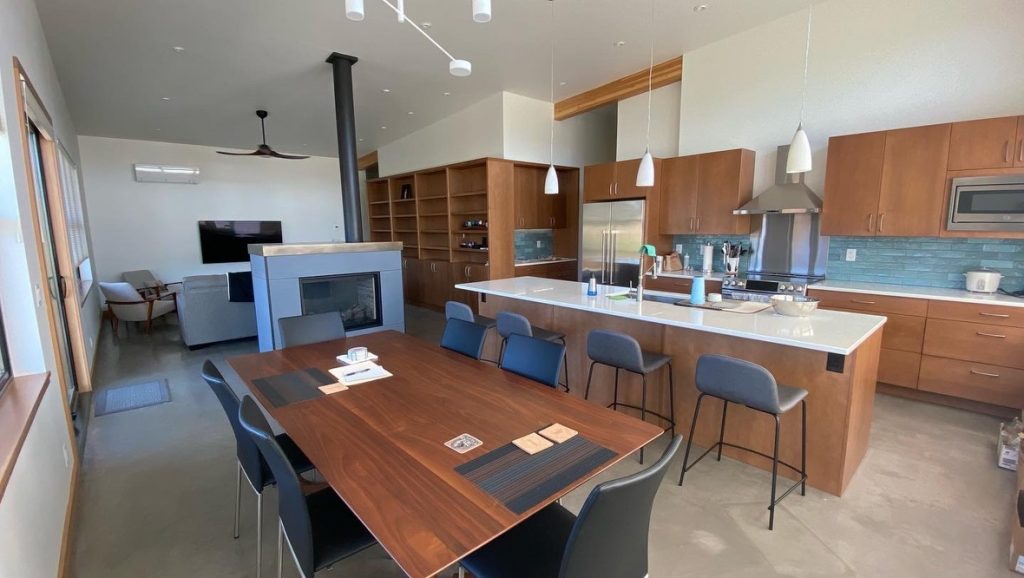 Specs:
Passive solar design captures winter heat and blocks summer sun
High R value walls and ceiling provide high energy efficiencies
Pole mounted Solar Panels help offset the energy use
Radiant infloor heat in concrete slab on grade
Propane Stove for backup heat
Low pitch shed roof holds snow
Western porches shade from summer sun
Two bedrooms plus a small office in 1500 sqft
Master suite with walk in closet and master bath
A beautiful mix of regional wood siding
Truly a Methow Modern home